E-Magazine: Now RishiPrasad (the largest circulated spiritual monthly publication in the world) is also available in E-Magazine format along with Hard Copy format.
Benefits of E-Magazine
◉ Saves Papers, Saves Trees.
◉ Easiest Payment Method: Subscription can be taken using your Credit Card, Debit Card, NET BANKING, paytm wallet.
◉ E-Magazine is available on website/mobile app much before hard-copy reaches your home.
◉ You can read E-Magazine anytime anywhere through Android app or website.
◉ All previous editions of Rishi Prasad are also available on website/mobile app in E-Magazine format and can be accessed anytime anywhere.
◉ E-Magazine is designed by top graphic designers and they make sure that reading is very pleasurable for you.
◉ Articles in E-Magazine have pictorial descriptions, again making a better reading experience.
◉ With Enhanced Flash Reader, Reading E-Magazine is no different than reading a BOOK.
◉ Readers can switch to any page of the magazine while reading by just clicking the page number.
◉ With so many features listed above and many more, E-Magazine subscription charges are still kept the same and low as Hard-Copy subscription charges.
Subscription Rates for E-Magazine
| | | |
| --- | --- | --- |
| Period | India | Other Countries |
| Annual | Rs.75/- | US$ 20 |
| 2 Years | Rs.140/- | US$ 40 |
| 5 Years | Rs.340/- | US$ 80 |
| 12 Years (Excluding English) | Rs.750/- | N.A. |
Subscribe now for E-Magazine version of Rishi Prasad and start a whole new reading experience.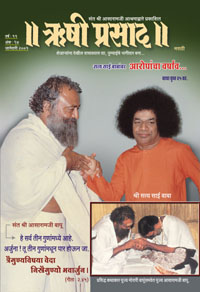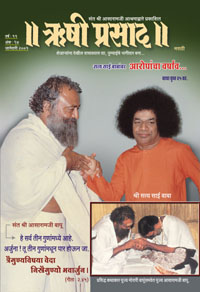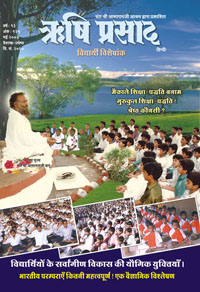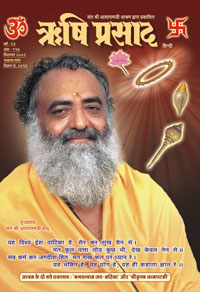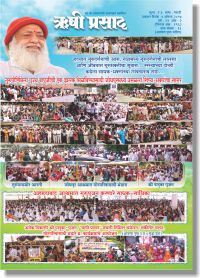 Free versions to evaluate our E-Magazine format are also available , check our free versions section below .